Hugo's Tacos
TO OUR CUSTOMERS
Our Taco Stands are exhausted by the constant conflicts over guests refusing to wear masks. Staff have been harassed, called names, and had objects and liquids thrown at them.
A mask isn't symbolic of anything other than our desire to keep our staff healthy.
Both of our locations are going to take a break and recharge. We've loved serving you the last 15 years and hope the LA community comes together on this issue so we can feel safe and reopen soon. Please stay tuned here and on social media @hugostacos for reopening updates.
Thank you to the majority of our guests who are always respectful and kind.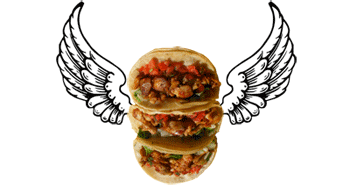 See the taco, eat the taco
Hugo's Tacos started when we took the flavors of Mexico and combined it with Hugo's Restaurant's Northern-Italian cooking style, honed from 30 years of eclectic deliciousness: blend top-notch ingredients with "from-scratch" cooking in a stealthy healthy way. Hugo's cooks had been doing it for years, making employee meals that took traditional Mexican cuisine to another level. The fusion was so good, so flavorful and so different we had to create Hugo's Tacos to share it with you!

Our recipes come from a collection of taste memories that thread across the border into Mexico and back again, fusing ideas, ingredients and family history; recipes that were never fully written down before, but were passed from family member to family member, with each generation adding their own imprint. Our Jalapeno Tomatillo salsa is a descendent of a salsa served at a small taco stand in Tijuana, while the Salsa Negra traces its lineage to Michoacan where dark red guajillo chilies were given a special roasting over open fires.

Eat a little, eat a lot – when you're hungry, eat something that's authentically delicious!
Locations & Hours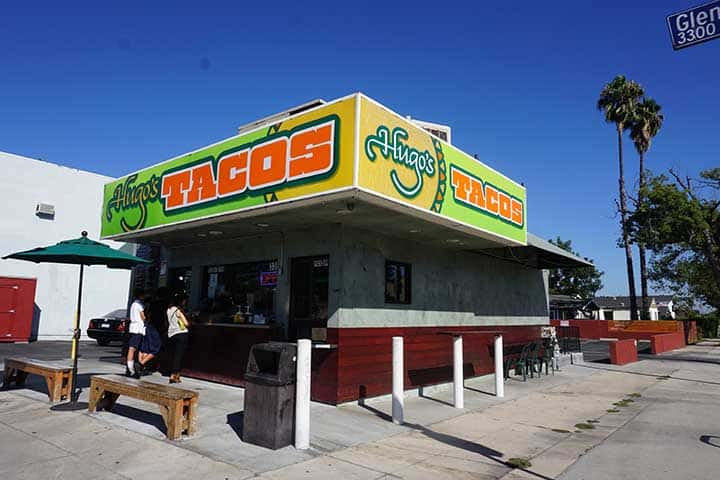 Atwater Village
3300 Glendale Blvd.
Los Angeles, CA 90039
323-664-9400
TEMPORARILY CLOSED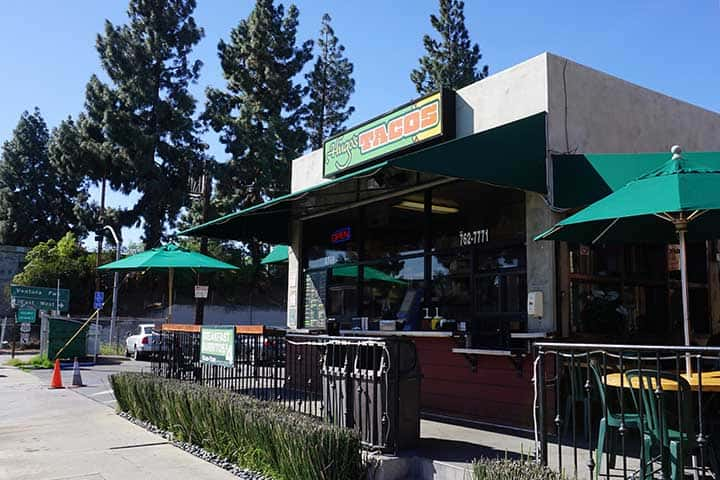 Studio City
4749 Coldwater Canyon
Studio City, CA 91604
818-762-7771
TEMPORARILY CLOSED