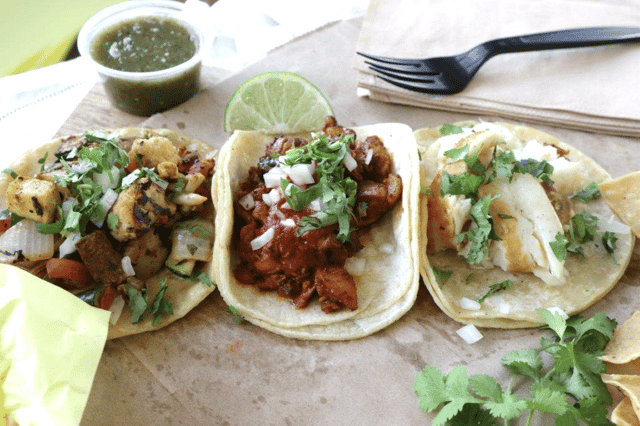 Hugo's Tacos
CURBSIDE SERVICE
There are two curbside parking spaces in our parking lots with our telephone number printed for convenience. We can deliver Tacos to any space in our lot with just a few instructions. Order ahead using the prepaid link above, or call to order on the telephone, or order in person at the window and just wait in your car. 
If you've placed an order and can't find a space in our lot, just come directly to the Pick Up window.

All guests must wear facial coverings at all times. Remember you are helping your neighbors stay safe, as much as they are helping to protect you as well.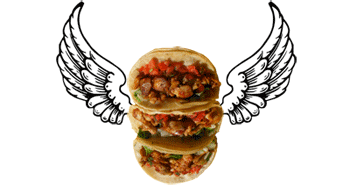 To our incredible supporters:
From the bottom of our hearts, THANK YOU. It's hard to find words to express what the last two weeks have been like. Supporters from across the country advocating for us, sharing the message of peace and a plea for cooperation for their own communities, and the thousands of generous donations to show a vulnerable workforce that their daily sacrifice matters. It's been a huge virtual hug from across the globe, and quite breathtaking.
You've raised awareness and shared your belief that we can do better to protect each other and you've been heard across all media platforms. The original Hugo's was built over 40 years ago on the premise of love and caring for one another. During this experience we found thousands of allies who are using their voices to make their communities better. Thank you for showing us that the ideals that started all of this for Hugo's and Hugo's Tacos are still alive today.
#NoMaskNoTaco
See the taco, eat the taco
Hugo's Tacos started in July of 2005 when we began to notice the incredible employee meals our cooks at Hugo's Restaurant were making. They took the flavors of Mexico and combined it with Hugo's Restaurant's cooking style, honed from 40 years of eclectic deliciousness: blending top-notch ingredients with "from-scratch" cooking in a stealthy healthy way. The fusion was so good, so flavorful and so different we had to create Hugo's Tacos to share it with you!

Our recipes come from a collection of taste memories that thread across the border into Mexico and back again, fusing ideas, ingredients and family history; recipes that were never fully written down before, but were passed from family member to family member, with each generation adding their own imprint. We honor that heritage and combine it with a commitment to sustainability and freshness that will appeal to every diet. 

Eat a little, eat a lot – when you're hungry, eat something that's authentically delicious!
Locations & Hours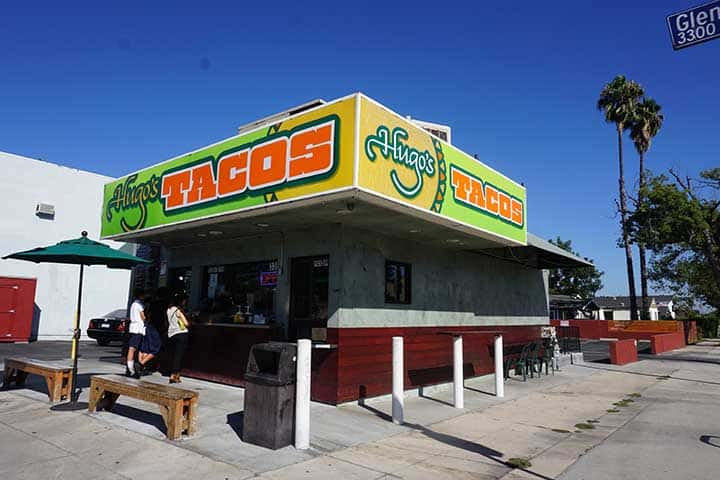 Atwater Village
3300 Glendale Blvd.
Los Angeles, CA 90039
323-664-9400
11am - 9pm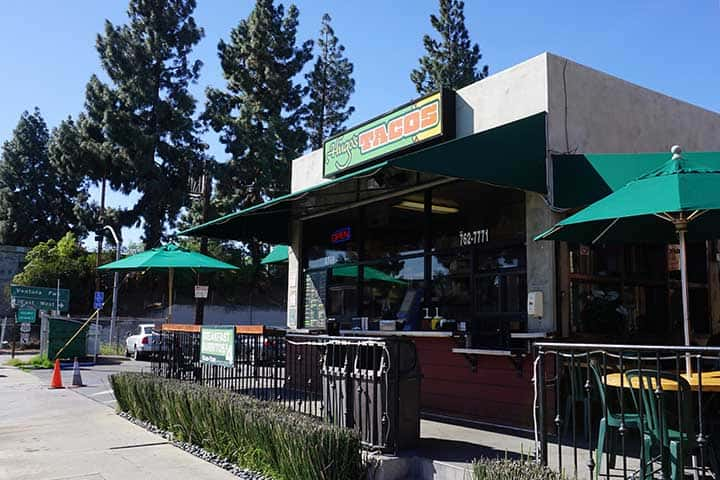 Studio City
4749 Coldwater Canyon
Studio City, CA 91604
818-762-7771
11am - 9pm