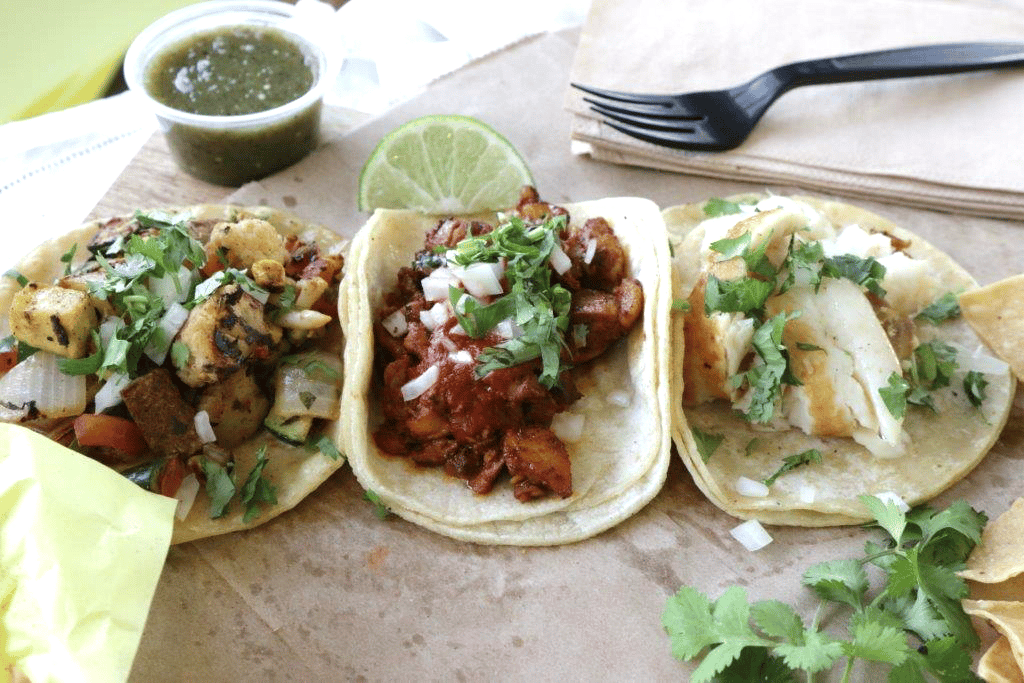 Ingredients
Ingredients
Ingredients

Your favorite fillings, salsas and flavors don't exist until we make them! They're full of whole, clean foods. No preservatives.

Hormone & antibiotic-free chicken, grass-fed burgers, hormone and antibiotic-free beef & pork, farm-raised Tilapia that meets the Seafood Watch program guidelines.
Both white beans, black beans and pinto beans are organic and lard-free. White beans, chosen for their higher calcium count, are cooked with fresh epazote for better digestion.

Organic basmati rice stores more vitamins than other types of rice. Organic corn flour for tamales is GMO-free.

Our employees receive extensive allergen training to protect our guests and prevent cross contamination.

Our commitment to clean food means we use unmodified, real ingredients.

Milk and sour cream are GMO-free and have "Never Ever" been treated with hormones. Our cheese is free of animal rennet.

We add flavor by marinating our meats. When we use salt, it's unrefined, additive-free, mineral-rich Real Salt. We use very little seasoning, unlike most restaurants.

We buy locally and organically wherever we can. Supporting our neighborhoods and our local merchants is important to us.